TMJ Disorder | Temporomandibular Joint Disorders
Temporomandibular joint (TMJ) and muscle disorders along with excessive teeth grinding or clenching may cause discomfort in the jaw and muscles that are involved in jaw movement, radiating pain in the face or neck, or broken teeth. Lail Family Dentistry can help you find relief.
Simple TMJ treatment may be all that is necessary to relieve discomfort. Eating soft foods, applying an ice pack intermittently, avoiding wide yawning and chewing gum, reducing stress and practicing jaw stretching exercises may help relieve pain, along with short term use of NSAIDs such as ibuprofen.
Teeth grinding treatments depend on the cause. A custom mouth guard (occlusal guard) is a common solution that helps protect teeth from grinding and clenching forces. Botox injections are another approach that helps to relax selected muscles and can provide relief from discomfort when pain is muscular.
Contact Lail Family Dentistry today to schedule your appointment and begin getting the TMJ treatment you need. View all available dentistry services on our general services page. Duluth, GA's leading family dentistry practice.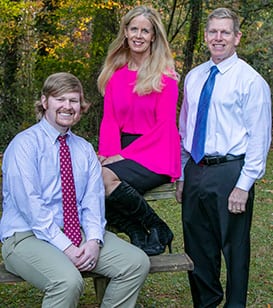 Contact us today
Appointments and Consultations
To schedule an appointment, please call:
(770) 476-2400
After Hours Emergencies:
(678) 772-5640
Read Our Blog
Check out the latest news, events, & promotions by reading our blog! Click here