Dental Crowns In Duluth GA
A dental crown, commonly known as a dental "cap", is a type of dental restoration that completely caps or covers a tooth or dental implant. Dental Crowns are needed when more conservative dental treatments such as dental fillings or veneers will not adequately restore the form and function of the tooth.
There are many reasons why a crown may be needed or desired by a Duluth, GA patient, including: large fillings that are failing, to hold together teeth that are cracked or fractured, tooth restoration, previous root canal treatment, missing tooth structure, large cavities, to hold a dental bridge in place, to cover misshapen or severely discolored teeth, to cover a dental implant, or any type of trauma that may structurally compromise the tooth.
Dental Crowns require two dental visits, the first visit lasting longer than the second. During the first dental visit, the tooth will be prepared for the crown and an impression of the prepared tooth is made either using a putty material that hardens over a set amount of time or digitally using a computer and a special dental scanner. After the impression is made, a temporary crown is made and cemented in place while the permanent crown is being made. During the second dental visit, the temporary crown is removed and the fit of the permanent crown is verified. Once the fit and esthetics of the new crown are approved, the new crown is permanently cemented in place.
Traditionally dental crowns were either all metal, or made with a metal substructure and tooth colored porcelain was fused to the metal to make the crown look like a tooth. These types of crowns are prone to poor esthetics and fracture or chipping of the porcelain. Today, most dental crowns are made from a wide variety of strong tooth colored materials to provide superior esthetics and strength while still conservatively restoring the tooth back to optimal form and function.
Contact Lail Family Dentistry today to schedule your appointment to find out if dental crowns are the right solution for your needs.View all available dentistry services on our general services page. Lail Family Dentistry: Duluth, GA's leading family dentistry practice.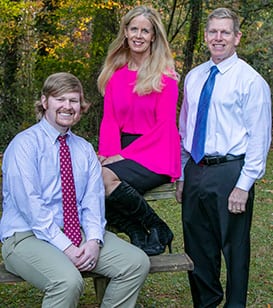 Contact us today
Appointments and Consultations
To schedule an appointment, please call:
(770) 476-2400
After Hours Emergencies:
(678) 772-5640
Read Our Blog
Check out the latest news, events, & promotions by reading our blog! Click here