Lail Family Dentistry is proud to welcome the newest member of our team, Dr. Devan Callaway!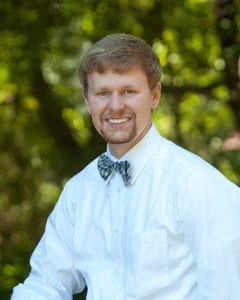 Dr. Callaway grew up in Hartwell, Georgia where he graduated as valedictorian from Hart County High School. He then attended The University of Georgia and graduated with a Bachelor of Science in biological engineering with an emphasis in biomedical engineering. He then went on to complete his Doctorate of Dental Medicine Degree at the Dental College of Georgia in Augusta and graduated with honors. He is a proud member of the American Dental Association and also the Georgia Dental Association.
Devan married his high school sweetheart, Lindsey, in 2014. Lindsey is currently completing her master's degree in occupational therapy. He enjoys hunting, fishing, documentaries, and podcasts. He and his wife currently live in Duluth and look forward to being pillars in the Duluth community for many years to come. In keeping with the tradition of family, Devan is Dr. Slade Lail's cousin and has been coming to the Duluth area his entire life participating in family functions and events. He has also been a patient at Lail Family Dentistry since the age of two.
With the addition of Dr. Callaway to our team, we are excited to announce that we are now
offering Friday appointments. If Fridays work better for you and your schedule, please feel free to call our staff and schedule an appointment.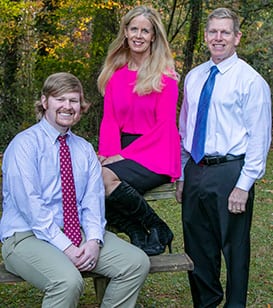 Contact us today
Appointments and Consultations
To schedule an appointment, please call:
(770) 476-2400
After Hours Emergencies:
(678) 772-5640
Read Our Blog
Check out the latest news, events, & promotions by reading our blog! Click here