The Practice of Dr. Slade Lail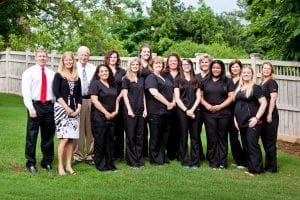 ---
Meet Dr. Slade Wallace Lail, D.D.S.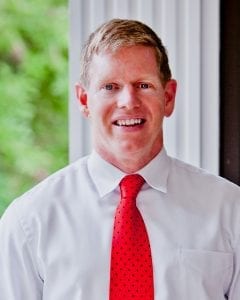 For over 18 years, Dr. Slade Lail has been practicing dentistry in Duluth, Georgia. He started his career by obtaining an Associate degree from Young Harris College and a Bachelor of Science in biology from the University of Georgia. He then earned his Doctorate of Dentistry from the University of Tennessee, Memphis.
Since the day he opened his practice in 1997, Dr. Lail has been dedicated to serving the community, whether in-office or through community involvement. He has served as president of the Gwinnett Rotary Club, chairman of the City of Duluth Alcohol Review Board, and is currently on the city of Duluth Planning and Zoning commission. He is also on the executive council of the Hinman Dental Society. Dr. Lail has been named numerous times in the "Best Dentist" category in Atlanta Magazine and Gwinnett Magazine.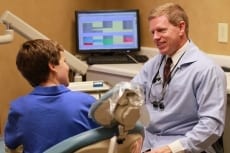 Not only does Dr. Lail work in Duluth, he also lives there with his wife, Kristy, and four children: Carson, Garrett, Sidney, and Jamie. Dr. Lail and his family have a strong passion for the outdoors and spend much of their free time at his property in Hancock County, Georgia. His investment in the environment has been recognized throughout the state as his property was named Georgia Tree Farm of the Year in 2007 and won the 2008 Forest Stewardship Award. Dr. Lail himself was also named the 2007 Hancock County Conservationist of the Year.
---
Meet Dr. Slade Lail's Team:
Debi Langan, Front Desk Manager:
Debi has twenty one years of experience in the Dental Field. For the past ten years she has been managing all the financial and business aspects of Dr. Lail's office. Her favorite part of her job is changing peoples perception of being at the dentist. She does this by helping patients overcome their financial obstacles, thus allowing them to reach their full optimum dental health. A Dacula resident, Debi and her husband Mike are proud parents of four children and three grandchildren.
Nora Bramlett, Dental Hygienist: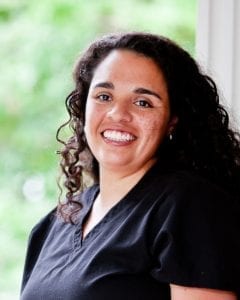 Nora graduated from the Medical College of Georgia with a Bachelors of Science in Dental Hygiene in 2009. She has been with Dr. Slade Lail since 2011. Nora lives in Lilburn with her husband, Adam and their one year old son Daniel. In her free time, Nora enjoys going to the beach and spending time with family and friends.
Alice Findley, Dental Hygienist: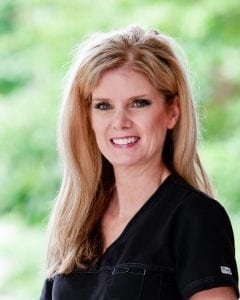 Alice is a native of Lyons, Georgia. She has had a career as a first grade teacher in Brunswick, GA before obtaining her dental hygiene degree in 1995. Alice has been with Dr. Slade Lail since 2002. She has practiced dental hygiene in Arizona and Georgia. Alice has two cats, loves the beach and traveling in her spare time.
Angela Dooley, Lead Dental Assistant: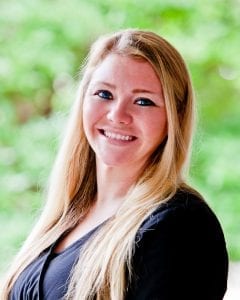 Angela has worked in dentistry for ten years. Spending her last seven years with Dr. Lail as his lead assistant. She takes pride in making patients feel comfortable and relaxed. She lives in Gainesville and has two children; Jacob and Kenley. She enjoys being outdoors as well as crafting in her free time.
Christian Gray, Dental Assistant: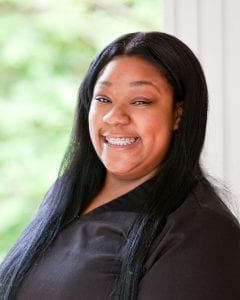 Christian is a graduate from Gwinnett Tech. She was a intern at this office before becoming a member of this phenomenal team. Christian helps with the front office and back office. Her upbeat and jovial personality makes a delightful day at the office.
Steaphine Bernier, Dental Assistant: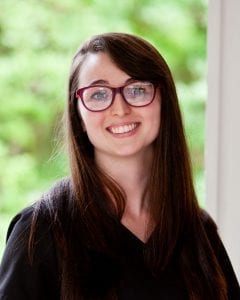 Steaphine is a recent Gwinnett Tech graduate. She joined the team in 2015. Although she is a new member of the staff, she is very excited to be apart of Lail Family Dentistry. She enjoys creating a relaxed and joyful environment for patients by cracking jokes and keeping a smile on her face. Her main focus is to make each patient feel respect and comfortable. In her free time she enjoys murder mysteries, running, and spending time with her husband Peter.
---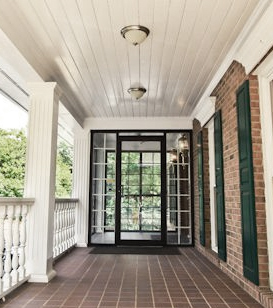 Contact us today
Appointments and Consultations
To schedule an appointment, please call:
770.476.2400 for Dr. Slade Lail.
770-476-5227 for Dr. Wallce Lail & Dr. Lisa Moss.
Emergencies: 678.772.5640
Emergency services are provided after hours if needed.
Read Our Blog
Check out the latest news, events, & promotions by reading our blog! Click here